Personalized Health Planning and Patient-Centered Care in a Primary Care Clinical Setting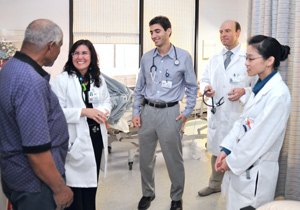 In 2014, Center for Research on Personalized Health Care researchers Dr. Leigh Ann Simmons, Connor Drake, and Director Dr. Ralph Snyderman received funding from the Veterans Health Administration's Office of Patient Centered Care and Cultural Transformation to study the feasibility of incorporating personalized health planning (PHP) into the clinical setting.
In partnership with VA clinics in Boston, MA and Bonham, TX, five inpatient and primary care VA clinics in the two different geographic regions customized the personalized health planning process, incorporating the tenets of PHP into their workflow and clinical encounters with patients. Each site also developed a process for patient follow-up and shared goal setting.
Providers and clinical staff reported that a great strength of the PHP process was that it fostered a deeper connection between the patient and their care team, and was helpful in coordinating VHA resources to deliver more comprehensive care. Clinical sites took a major first step towards integrating personalized and patient centered care into a busy clinical workflow by developing a data template to capture patient's personalized health plans in the electronic health record to streamline process and coordinate care. Results of this work were published in Federal Practitioner in 2016.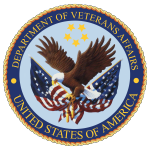 To learn more about the Department of Veteran's Affairs approach to personalized health care and patient-centered care, please visit the VA's Patient-Centered Care page.