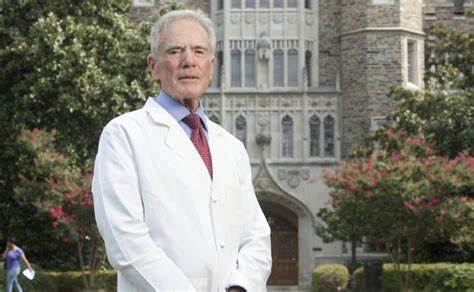 The Duke Center for Personalized Health Care (DCPHC) in collaboration with the Duke Cancer Institute (DCI) is offering a one-year scholarship to outstanding Duke MS3 students that demonstrate a strong interest in new approaches to health care delivery that are personalized, proactive, precise, and patient-centered.  
Health care is in the midst of a transformation from a reactive, uncoordinated focus on disease to coordinated, predictive, preventative, and precision care that addresses the broad needs of the individual.  The DCPHC is well-recognized as a leading creator and developer of such care models while the DCI is a nationally recognized leader in precision cancer care.  
The awardees will have demonstrated excellence in their medical school training and a deep commitment to improving health care.  Scholars will serve as interns in the DCPHC and assigned research projects to develop and test innovative new models of care for individuals with chronic disease.  As part of this experience, awardees will rotate through the DCI to learn the basis and practice of precision cancer care.   Scholars will participate in selective activities of DCPHC and DCI including seminars, research presentations, manuscript preparation, and mentorship by key faculty.  Dr. Ralph Snyderman and Dr. Joseph Moore will also serve as direct mentors.
 
The overall purpose of the program is to enable students to understand and contribute to new approaches to care that are transforming medicine.  It is our hope that Scholars will emerge as not only better practitioners, but better prepared to be leaders in health care.  The award is made possible through a generous contribution from Julie and Bill Esrey.  Julie was an esteemed member of the Duke Board of Trustees and a valued advisor to the Medical Center.  Bill was CEO of Sprint and a grateful recipient of care at Duke.
 
Each Snyderman/Moore Scholar will receive up to $5,000 in award funds.