Personalized Health Planning Aspects in the Whole Health System at AVAHCS
The collaboration between the Atlanta VA Healthcare System (AVAHCS) and the Center aimed to support the successful implementation of Personalized Health Planning aspects in the Whole Health system at AVAHCS.
The AVAHCS is a 2018 VA Office of Patient Centered Care and Cultural Transformation designated Whole Health flagship site. The Center worked with AVAHCS staff to develop, implement, and refine content, delivery, and utilization of materials within three Whole Health course offerings.
The Center also worked with AVAHCS to conduct implementation evaluation and gap analysis using the Consolidated Framework for Implementation Research. The gap analysis informed leadership of the patient volume of the Whole Health Introduction course with specific attention to course attendance, utilization, and sources of referral.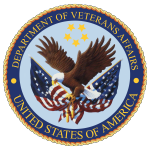 To learn more about the Department of Veteran's Affairs approach to personalized health care and patient-centered care, please visit the VA's Patient-Centered Care page.