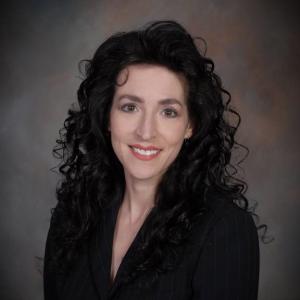 Christie L. Clipper, DHA is Director of the Center for Personalized Health Care at Duke University, where she oversees the strategic, operational, and research activities to support the adoption of principles of Personalized Health Care into clinical practice. She also holds an adjunct faculty appointment with Texas Tech University Health Sciences Center, School of Health Professions, Master of Science in Healthcare Administration Program. Dr. Clipper is a health administration specialist, researcher, and educator with extensive experience in the design of advanced health delivery systems. Her leadership role across a multitude of care delivery systems has been directed to strategic operational initiatives and the formulation of new care delivery models in behavioral-related diseases. Prior to becoming Director of the Center, she led Henry Ford Health System's (HFHS's) Division of Endocrinology, Diabetes and Bone & Mineral Disorders advancing the expansion of services through telemedicine and the adoption of Shared Medical Appointments for system-wide dissemination. In addition, she served as an advisor to HFHS's Care Experience Division on patient-provider communications and Service Excellence Strategy for cultural transformation. 
Dr. Clipper earned her Doctor of Health Administration from Central Michigan University, her Master of Science in Community Health Services Research from Wayne State University, and her Bachelor of Arts in Health Policy & Finance from University of Michigan-Dearborn.  In fulfillment of her doctorate, she led a multi-institutional behavioral research project among Michigan State University College of Human Medicine and Institute for Health Policy, Central Michigan University, and the National Institute of Whole Health (NIWH). She studied the efficacy of NIWH's Harvard hospital identified Best Practice Model of Relationship-Centered Care, addressing escalating behavioral-related diseases in a patient-centered environment through improved provider communication-skills training, provider relational empathy, whole person health education, and self-directed care.  This research resulted in developing an American Academy of Family Physicians accredited patient-provider communication online training curriculum.
Dr. Clipper's real-life experiences are a driver in cultivating change in health delivery systems. She draws from a personal reflection told through the eyes of a health care administrator, a caregiver, and a daughter. In 2019, she gave a speaker presentation on "Failed Communication Across the Cancer Care Continuum: A Real-life Story of a Patient and Family's Experience" at the International Conference on Communication in Healthcare in San Diego, CA. Dr. Clipper extends her work with Patient and Family Advisory Council members to elevate the patient experience.  
Dr. Clipper is a founding member of a health ministry emphasizing the wholeness of body, mind and spirit within members of the parish and community. Her work in community engagement serves to empower individuals to live their best life. In her professional and charitable work, she takes great joy in bringing valuable resources to the community. 
Dr. Clipper's research interests have been directed to industry and policy initiatives call for a transformation of our health care system to address escalating behavioral-related diseases in a patient-centered environment through improved patient-provider communications and care delivery models. Understanding the human side of health care to create clinical environments that elevate the patient and family's voice is a fundamental mission that propels her career. It is her purpose to steer innovations embodying that mission that will influence clinical practice, medical education, and health policy to benefit local, national, and global communities.